Coming Soon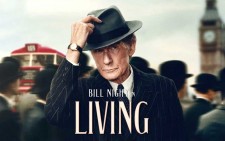 In 1950s London, a humorless civil servant decides to take time off work to experience life after receiving a grim diagnosis.
March 6th, 2023 -
LIVING
Tickets Available to Purchase on Line
Tickets on Sale at APL:
  Starting Feb. 14th  
 If you have any questions, please do not hesitate in reaching out by email at aurorafilmcircuit@rogers.com. 
Film Circuit Supports Aurora Public Library
This brings the total donations to the library to approximately $60,000 since AFC's inception in 2006 – The Library will use the funds for special initiatives, including the building of its DVD collection, which now includes copies of most films shown by AFC.
Read more