Coming Soon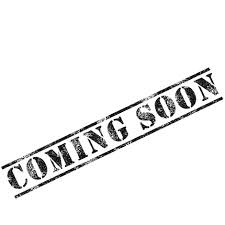 The 2020 AFC Subscription Form will be posted on the site on Friday Nov. 1st to download and will also be available on our eblast to download. (The APL will NOT have any Subscription Forms)

For the 2020 season we are increasing our Subscription base from 250 to 275 – 4 Subscription per person. (If you can not be in attendance on Nov. 4th please have a friend purchase a Subscription for you.)

Our 2020 Screening dates will be posted once we receive confirmation from CINEPLEX
Cost will remain the same as last year $80.00 for 8 films – CASH or CHEQUE (preference is cheque). Individual Tickets purchased at the Library will increase from $10 to $12.
…………………………………………………………………………………………………………………………………………………………………………………………………………………………………………..
AFC 2020 Subscription Night Update…
Hello Film Enthusiasts – hope everyone has had the opportunity to enjoy the fantastic weather this summer.
As we near the close of our 2019 AFC Season I want to take the time to thank you ALL for the continued support and interest in the AFC. The 1st half of our 2019 season was a great success with only one screening that we did not sell out – hopefully the 2nd half will be just as successful!
This year we started out In Japan with SHOPLIFTERS, enjoyed TEA WITH THE DAMES, took off to Kugluktuk, Nunavut to watch THE GRIZZLIES, then to Iceland with WOMAN AT WAR to remind us all the importance of honouring our Earth, and finally stopped in Scotland to cheer on WILD ROSE and her dream of making it to Nashville!!
For the 2nd half of 2019 we will start with a comedy LE GRAND BAIN, and move to our October screening of the documentary AMAZING GRACE so we can sit back and enjoy the music and recall the enormous contribution that Aretha Franklin had on the world of music.
We are currently working on dates and cost for our 2020 Season (which will be our 14th season) and will have an update for you shortly. Our 2020 Season Subscription night will be held on Monday November 4th prior to our last screening of the year.
Please continue to visit our website for details and as always, we will  communicate updates during our welcome/intro portion of our monthly screenings.
Again, thank you from the AFC Steering Committee,
Dan, Sylvia, Geoff, Monique, André and Nelia
Read more